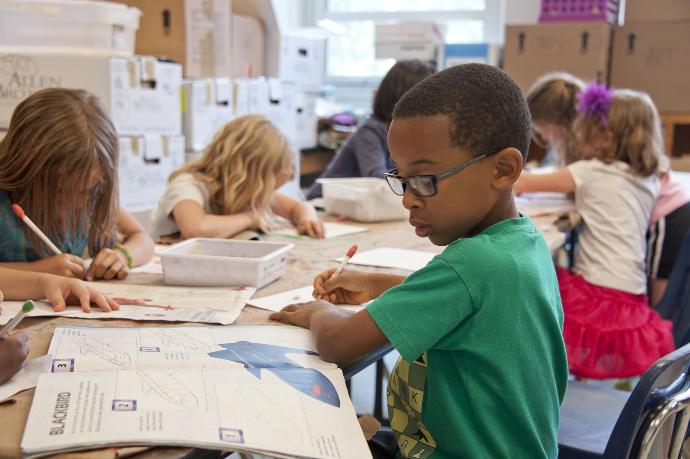 Education
Signal Plus Building Supplies is recognized by leading architects and designers as a preferred supplier and installer of floor covering for the education sector.
We provide an exceptional range of floor covering products which are optimized for use in high demanding areas. From playgroup classes to post-doc research laboratories: we have the floor covering that exactly matches your requirements. As the safety of pupils, students and staff is our priority, we advise on the right floorcovering for each area to allow effective cleaning and disinfection.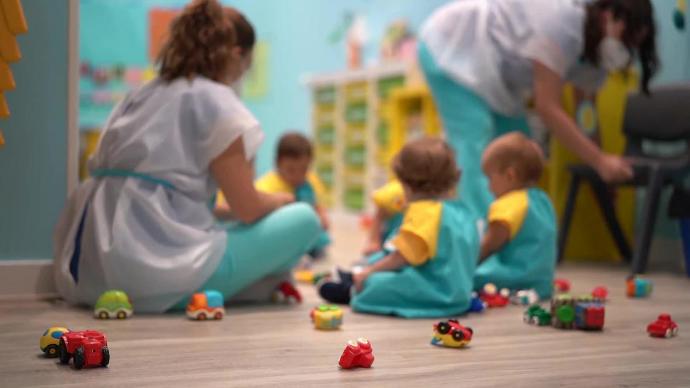 Preschool, Nursery and Playgroup
The first step that young children make into a new world of lifelong learning and being away from home can be intimidating and could cause stress. At Signal Plus, we know how important it is to provide a soothing environment. With carefully selected patterns and colours from Tarkett's Education Design Experts, we create spaces where children feel at ease and are encouraged to develop their creativity.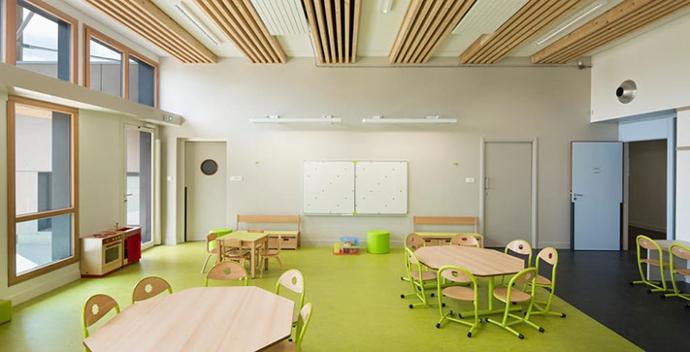 Classrooms
Classroom interiors should stimulate cognitive development of pupils and students while providing a quiet ambiance with reduced noise levels caused by walking on the floor. Tarkett design experts travel all over the world to perform highly detailed studies in collaboration with leading education professionals to advise on the ideal flooring for classrooms and other areas.
Gymnasiums
Gymnasiums serve many purposes: Sports hall today, exam hall tomorrow. Tarkett Sports offers the unique combination of an official EN 14904 certified sports floor covering with optimized shock absorption and protection for players, while being very resistant to indentation from furniture legs. Only Tarkett Sports provides three different sports surfaces: vinyl sports flooring, wooden sports flooring and Lumaflex sports flooring. With projects installed in thousands of schools and universities across the globe, Tarkett is a safe investment for your gymnasium.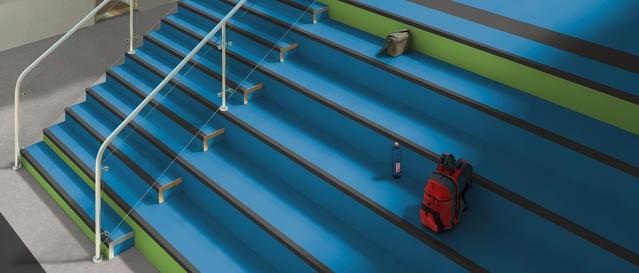 Staircase Management
Staircase management in schools is crucial to prevent accidents and injuries. Our product managers can advise on a variety of indoor and outdoor options to cover stair treads, risers and stair nosing to provide a safe school environment.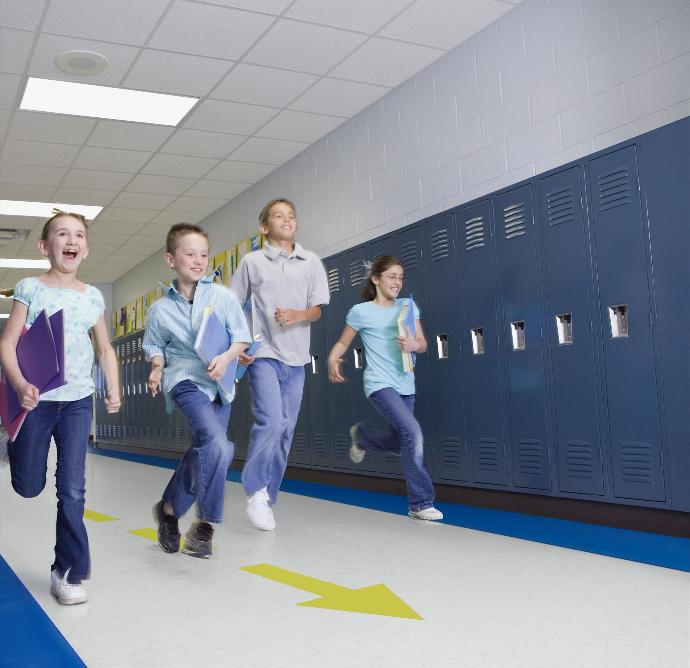 High Traffic Areas
For those areas that are particularly exposed to heavy footfall, we offer rubber and vinyl floor covering with an ultra-dense surface which makes it highly resistant to scratches. In addition, these floor covering ranges are available in slip-resistant versions, providing a safe surface for running pupils and students rushing in for class.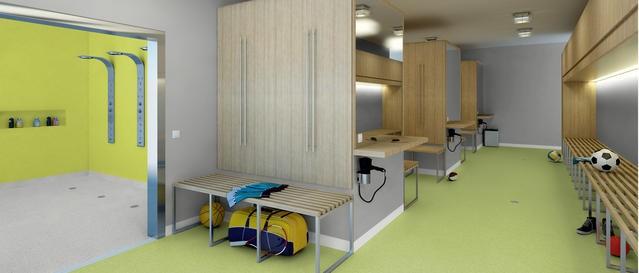 Changing rooms, shower areas
Slip resistant vinyl flooring provides a hygienic alternative to traditional ceramic floor tiles. Ideal for shower areas and changing rooms. In combination with vinyl wall protection it is possible to create an impervious installation which is easy to clean and disinfect to manage infection control.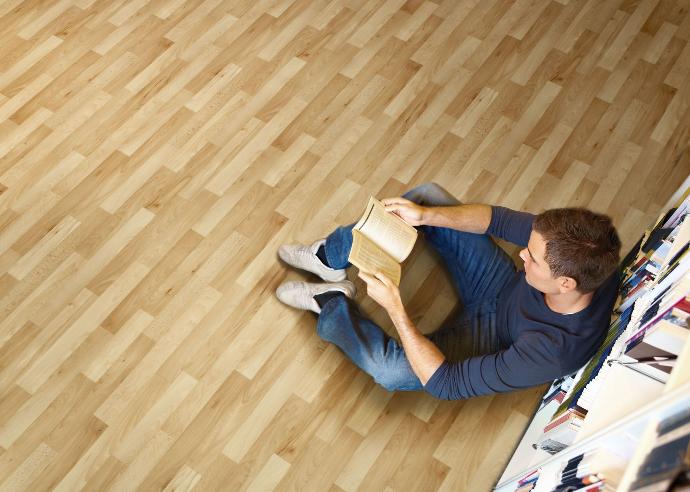 Libraries and Administration Offices
The sound of footsteps on the floor can be annoying and disturbing when concentration is required during reading, studying and administrative work. Acoustic vinyl floor covering and carpet tiles reduce impact noise and create a quiet ambiance. Tarkett Excellence 80 sheet vinyl provides a 19dB impact noise reduction, while Modulyss Pure Air100 carpet tiles contribute to a healthy indoor environment and are a perfect choice for libraries and offices at the school campus.

Performance Halls & Auditoriums
Art performances, drama classes, choir repetitions, musicals or university lectures: An area with auditorium seating plays an important role in the social and educational life of students. At Signal Plus we have installed thousands of auditorium seats in leading schools and universities across Hong Kong and Macau. Let our experts guide you on the customization options to match the colour scheme of your lecture hall, auditorium or school theater.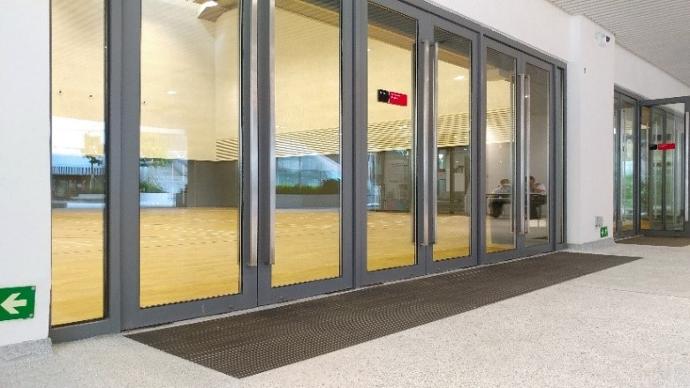 Entrance Mat Systems
An Access3 entrance mat system is a crucial part of a flooring installation in a school or campus building. It contributes to a prolonged durability of the floor and reduces maintenance costs.
Access3 also offers a complete tactile paving system to provide a barrier free access for the visually impaired.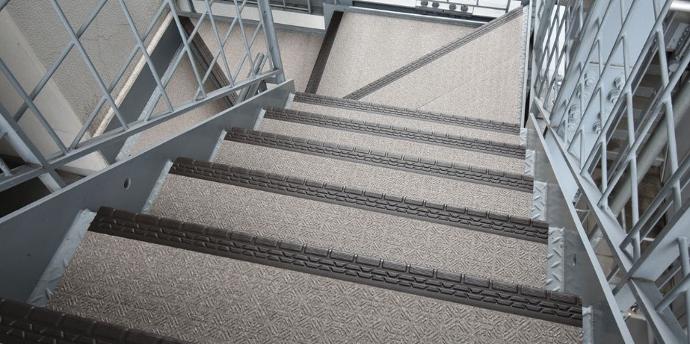 Semi-outdoor staircases and corridors
The Tajima ViewGista vinyl series provide a safe and visual attractive alternative to ceramic tiles. High slip resistance and easy to maintain. Tajima outdoor vinyl is developed and produced in Japan. A high UV-resistant and durable solution for outdoor flooring areas on the campus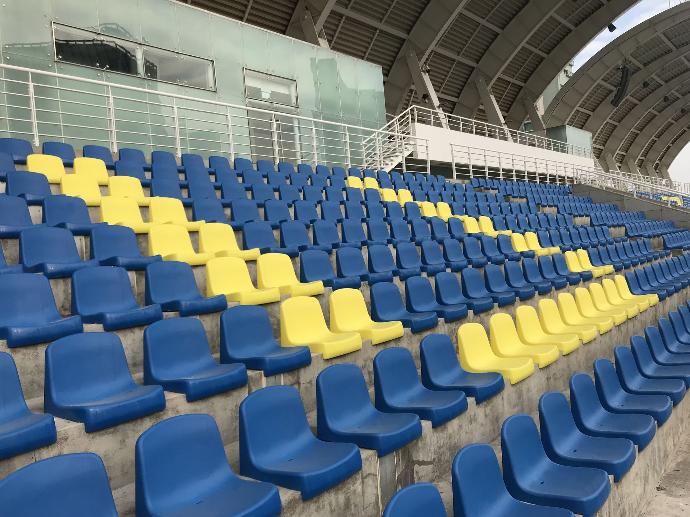 Sports venue seating
Underline your campus reputation by providing comfortable seating for spectators and visiting clubs at school or university sports events and competitions. Weather resistant and ultra-durable. Made in Spain and installed in sport venues all over the world. For outdoor and indoor. Fixed or fully retractable. The many seat customization options allow to design unique seats for each venue.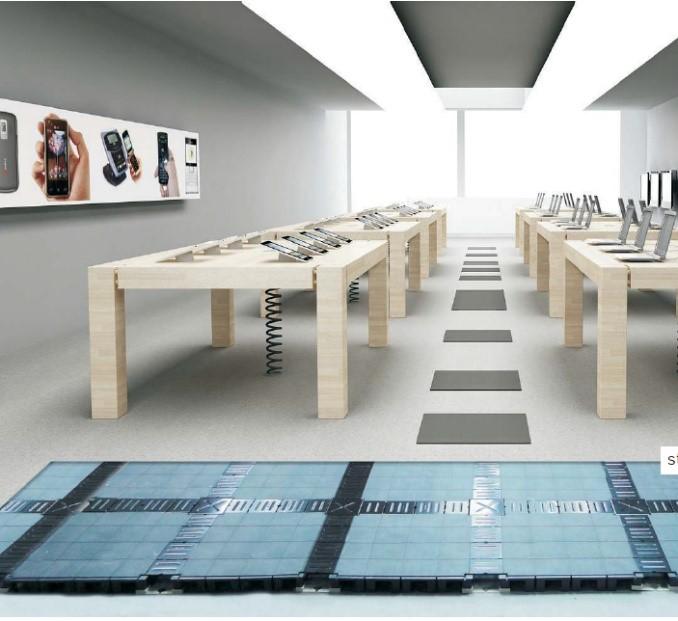 I.T. Rooms and Computer flooring
Data and power cables in a classroom are a potential safety risk and tripping hazard. At Signal Plus we provide cable management flooring which allows all cabling to run underneath the floorcovering. The system allows for invisible and flush mounted installation of power sockets and data-outlets anywhere in the classroom. Suitable for power cables and data cabling in UTP/FTP or fiber-optic.