Vinyl Flooring

Extremely durable and available in a myriad of designs. Sheet vinyl is and always has been the preferred floor covering for Healthcare and Education interiors. However, the applications of sheet vinyl are endless. Let us take you on a journey to discover the versatile use of sheet vinyl in projects across all market sectors.
Phthalate-Free. Biocide-Free. Recyclable.

Tarkett
The undisputed leader in vinyl floor covering. Over 140 years of experience in manufacturing the highest possible quality flooring which lasts for decades. Tarkett puts people and planet first by caring about the environment and the health of present and future generations incorporated by the Tarkett Human-Conscious Design® approach: A holistic business practice, capable of combining the specific expectations of each interior design project with the profound challenges of protecting our planet, reducing carbon footprint and changing the industry with circular economy.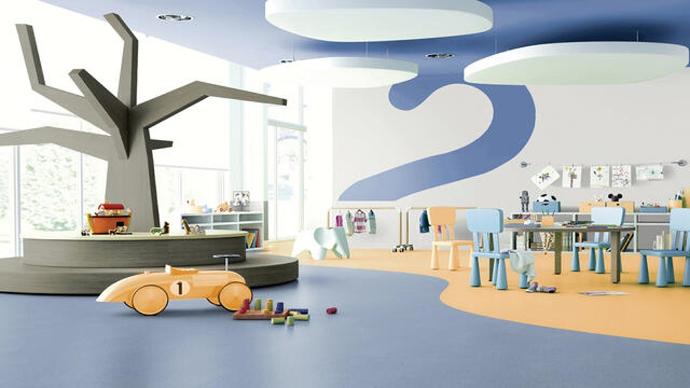 Homogeneous sheet vinyl
Composed of a single layer of vinyl, compact homogeneous vinyl floors are glued to the sub-floor and welded. Compact homogeneous vinyl floorings are tough and ultra-durable solutions for heavy and very heavy traffic areas, especially recommended for applications in healthcare and education for their resistance and ease of cleaning. Tarkett homogeneous vinyl floors are the only vinyl floors on the market that can be dry-buffed to avoid heavy cleaning protocols and to reduce maintenance costs by 30% over the floor's lifespan. Acoustic, static-conductive, static-dissipative and anti-slip versions are also available.

Discover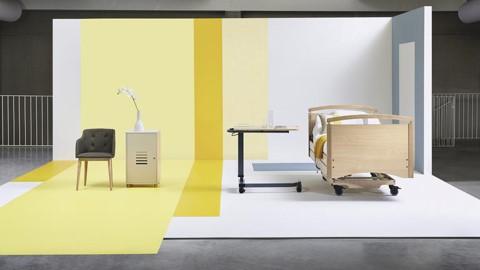 Heterogeneous sheet vinyl
Heterogeneous vinyl is a flooring composed of several layers, including a printed layer for limitless design possibilities. Available in both tile and sheet format, heterogeneous vinyl floors offer creative solutions for commercial and residential use, and in particular, high durability for heavy traffic applications in hospitals and schools. Tarkett heterogeneous vinyl floors feature a patented surface treatment, TopClean XP, for extreme durability and easy maintenance. Acoustic and anti-slip versions are also available.

Discover